Online at your own pace for three months.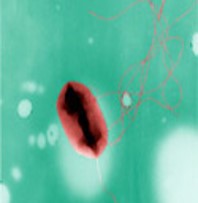 In this course, in addition to foodborne environmental pathogens, COVID-19 and their control in food precessing environment will be discussed.
Microbiological Environmental Monitoring Programs Development and Implementation
under USDA HACCP, FDA HACCP and FSMA, and Other Food Safety Plans and Systems. USDA and FDA both have established "zero toterance for Listeria monocytogenes and Salmonella spp. This course is desined to develop programs to control food-borne pathogen in general and these two environmetal pathogens in particular.
(The Course is available online and on-site course coming soon)
The National Advisory Committee on Microbiological Criteria for Foods (NACMCF)
defines "step" as a point, procedure, operation in the food safety system from
primary production to final consumption.
The goal of this class is to provide information on how to establish solid validated safeguards at all steps along the global and national food supply chains using current scientific, technical, statutory, regulatory, managerial and other tools to control microbiological food safety hazards, especially Listeria monocytogenes and Salmonella spp., to ensure the safety of foods .
Module 1. Introduction
Module 2. Microbiology and microbiological hazards
Module 3. Indicator microorganisms and food safety
Module 4. Listeria monocytogenes as an environmental pathogen
Module 5. Validation and verification of environmental pathogen control programs
Module 6. Listeria Rule (9 CFR Part 430)
Module 7. Listeria Control Programs
Module 8. Salmonella Control Programs
Module 9. The FDA FSMA Seven Foundational Rules and Listeria monocytogenes
Control Programs
Module 10. Steps for developing environmental monitoring procedures for Listeria spp. and
Listeria monocytogenes
Appendix 1. Example of trend analysis
Appendix 2. Examples of written microbiological environmental monitoring programs.
Appendix 3. Rapid testing methods for microbial food safety hazards
Appendix 4. How to use ecology of Listeria monocytogenes and Salmonella spp. to control them.
Appendix 5. Software for developing and implementing microbiological environmental monitoring programs
The Certificate of Completion
Please Call:
310-694-1544
or
email:alexkashef@geosda.com for more information
Registration for the online class: