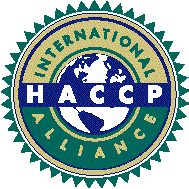 Option One:
Two Days Virtual Live with Alex Using Zoom
Available Now
2921

Virtual Live March 10-11, 2021 – MST
Virtual Live, March 24 and 25, 2021
8 A.M. to 4 P.M. – EST
Virtual Live, July 8 and 9, 2021
8 A.M. to 4 P.M. – PST
Virtual Live, October 20 and 21, 2021
8 A.M. to 4 P.M. – PST
Virtual Live, December 6 and 7, 2021.
8 A.M. to 4 P.M. – MST
Module 1. Welcome, Introduction, History
Module 2. Food Safety Hazards
Module 3. Prerequisite Programs
Module 4: Five Preliminary Tasks and Seven Principles of HACCP
Module 5: Verification and Validation of Prerequisite Programs
Module 6: Verification and Validation of Critical Control Points (CCPs)
Module 7: Verification and Validation of HACCP Systems
Module 8: Verification and Validation of HACCP Plan
Module 9: FSMA FDA Food Safety Plan Verification and Validation
Module 10: HACCP Regulatory Requirements
(USDA, FDA, etc.)
Module 11: Auditing HACCP Systems and Food -Safety Systems
– Appendices:
– Resources
– Glossary
– Acronyms
– HACCP Regulation
– Audit Check List
– National Advisory Committee on Microbiological
Criteria for Foods (NACMCF)
– Root Cause Analysis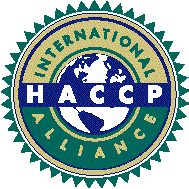 Option two:
Self-Paced for Two Months with Contact with Alex for Questions
This option is under development and coming soon.
Module 1. Welcome, Introduction, History
Module 2. Food Safety Hazards
Module 3. Prerequisite Programs
Module 4: Five Preliminary Tasks and Seven Principles of HACCP
Module 5: Verification and Validation of Prerequisite Programs
Module 6: Verification and Validation of Critical Control Points (CCPs)
Module 7: Verification and Validation of HACCP Systems
Module 8: Verification and Validation of HACCP Plan
Module 9: FSMA FDA Food Safety Plan Verification and Validation
Module 10: HACCP Regulatory Requirements
(USDA, FDA, etc.)
Module 11: Auditing HACCP Systems and Food Safety Systems
Appendices:
– Resources
– Glossary
– Acronyms
– HACCP Regulation
– Audit Check List
– National Advisory Committee on Microbiological
Criteria for Foods (NACMCF)
– Root Cause Analysis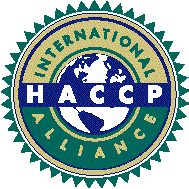 Option Three:
On-site Training when it is Allowed by Public Health Authorities
This option will be offered in Hermosa Beach Holiday Inn Express and Suites
125 Pacific Coast Highway
Hermosa Beach, CA 90254
Onsite training is also available.


Module 1. Welcome, Introduction, History
Module 2. Food Safety Hazards
Module 3. Prerequisite Programs
Module 4: Five Preliminary Tasks and Seven Principles of HACCP
Module 5: Verification and Validation of Prerequisite Programs
Module 6: Verification and Validation of Critical Control Points (CCPs)
Module 7: Verification and Validation of HACCP Systems
Module 8: Verification and Validation of HACCP Plan
Module 9: FSMA FDA Food Safety Plan Verification and Validation
Module 10: HACCP Regulatory Requirements
(USDA, FDA, etc.)
Module 11: Auditing HACCP Systems and Food Safety Systems
Appendices:
– Resources
– Glossary
– Acronyms
– HACCP Regulation
– Audit Check List
– National Advisory Committee on Microbiological
Criteria for Foods Application and Guidelines
(NACMCF)
– Root Cause Analysis